Ebony Cougar Galleries still play an important part in porn. There is still something special about searching online for exotic black chicks that make your mouth water and your cock rock hard. If you love dark skinned horny and seductive mature women as much as we do, this Grand Slam Top Rated MILFS™ update is for you! Yes, four of the darkest and hottest bodies in porn. Peruse the paragraphs below and you will discover the hottest black mature pussy pics in porn. Please feel free to send us an E-mail after checking the beauties out. We will be conducting an informal poll of our reader's favorites in this "It's All Pink on the Inside" update! 😉
Ebony Cougar Galleries
Carmen Hayes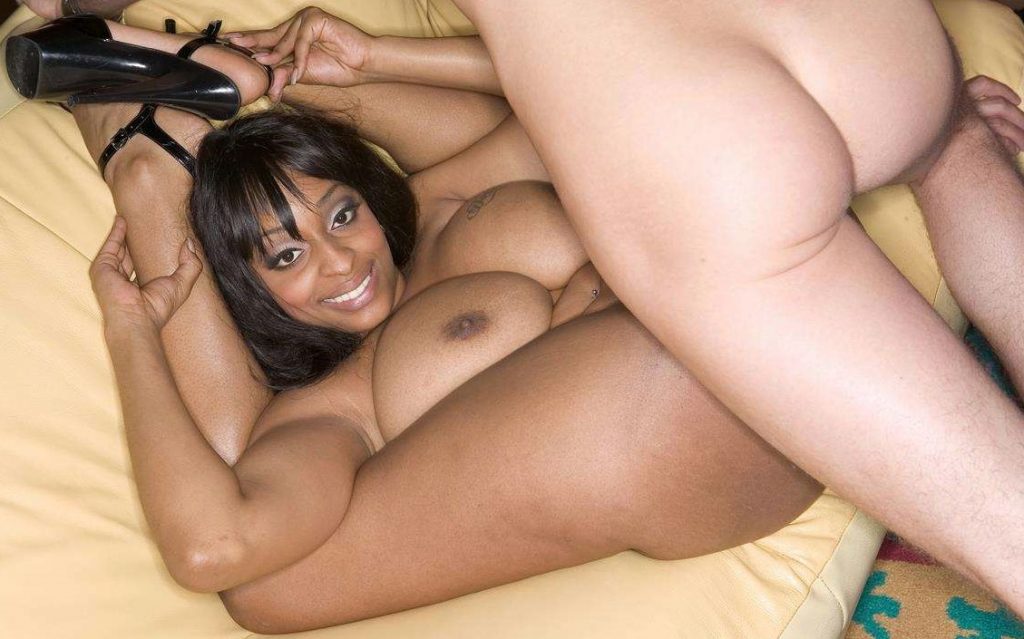 Carmen Hayes has utilized several screen names during her career but her amazing tits will always give her real identity away! She owes her exotic looks, flexible body and zest for sex to her Black, Creole and Irish roots. Carmen entered the adult industry in 2002 and credits fellow Nubian Goddesses Vanessa Blue, Jada Fire, and Kitten Scott as major influences on her career. Versatile Carmen can be seen in Ebony Cougar Galleries displaying her anal, oral, facial and interracial group sex skills.
Carmen Hayes's 5'8" frame is blessed by showcasing her 38G-228-38 figure. Flawless skin and mesmerizing eyes are part of her captivating appearance which only adds sex appeal to all the dirty deeds she does on film. Since her 2002 porn debut, Carmen has been featured in over eighty mature xxx hardcore videos. She used to communicate with fans via her own carmenhayes4u.com website but, now appears to have chosen another direction. The Top Rated MILFS™ staff has tried for days (without success) to log into her site for additional educational research!
Jada Fire
From the beginning of times; X-rated films actors and actresses have changed their real names in favor of screen names. Some seek anonymity from the real world while others latch onto a physical attribute or persona. With that said, Jada Fire's stage name could have very well become Jada Squirt! This dark-skinned princess has set our hearts on fire since her entry into the world of porn in 1998. Believe it or not, Jada got her start in the adult industry as a phone sex operator. Yes, this was a well-paid sex trade position before the internet forever changed the masturbatory habits of the entire planet.
With a smoking body measuring 36DD-24-36 it didn't take Jada Fire long to discover real porn videos paid much more than phone sex. She is well known in the industry and legion of fans for her big tits. And who can forget that perfect black booty? Jada Fire is an extremely versatile performer whose on-screen sex-filled escapades run the gamut between nasty and "What the Fuck?" Jada seems to be drawn to Gonzo, interracial and extreme hardcore action such as anal sex and bondage. That said, Jada Fire likes to squirt to orgasm and orgasm to squirt!
After several adult award banquet setbacks, Jada finally snagged the 2007 AVN award for Best Anal Sex Scene. Her ass pounding in "Manhunters" was indeed trophy worthy! She then followed up this impressive performance by winning another AVN for Best Squirting Series in 2008. This trophy the result of her acclaimed series, "Jada Fire Is Squirtwoman." Puns aside, Jada Fire still heats up the adult world with the best of them. Don't believe us? Check out Jada Fire in her Ebony Cougar Galleries and send us an E-mail after you pleasure yourself to this passionate performer!
 Misty Stone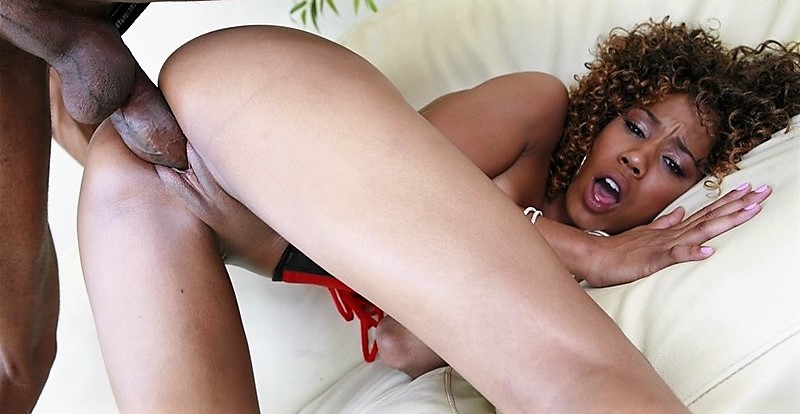 Amazing, Beautiful, Exotic, Fit, Gorgeous, there aren't enough adjectives to describe Misty Stone. This black beauty entered the adult business in 2006. Since then she has graced our eyes appearing in well over three hundred videos. Her 1970's afro-style look only adds to the allure of this brown-skinned beauty. Our friends at Adult Empire have cataloged one of the most extensive collections of Ebony Cougar Galleries in the world; including an entire shrine to Misty Stone!
Misty Stone's major claim to fame was being chosen as December 2014 Penthouse Pet of the Month. This honor was the result of a dream team pairing of Misty in front of the camera and the legendary glamour photographer Holly Randall behind the lens. Before the historic Penthouse issue was released, Misty Stone was selected cover girl as well. For our readers that don't know the artistic genius of amazing woman click her name Holly Randall now and see her masterwork behind the camera.
Osa Lovely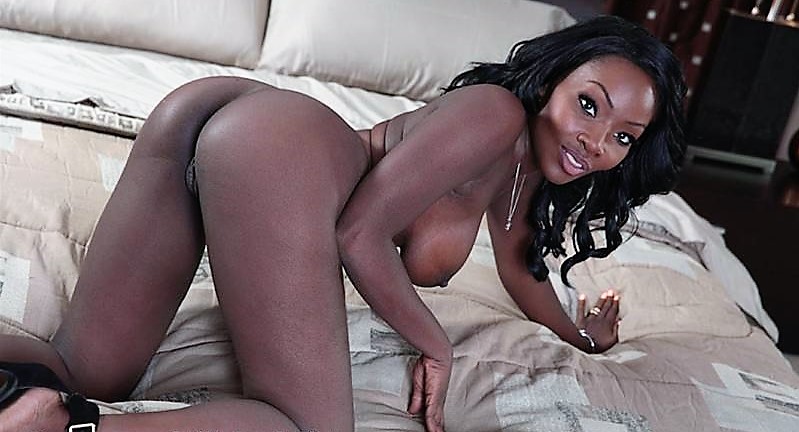 Texas-born Osa Lovely is a multi-talented businesswoman. Considered an "untouchable nerd" while in high school, Osa rocks a body that turns any class reunion on its ass! As a youngster, Osa learned the craft of hustling everything from automobiles to two-way pagers back in the day. Now, her post-porn business sense leads her into real estate and sex toys. See what we mean by multi-talented, and we haven't even begun to touch on her sexual prowess! Osa sports Lone Star state size 32D big tits and an ass worthy of a cross-country cattle drive.
Ask any black porn aficionado to give one word about Osa, the first thing that comes to mind is "Ass!" Osa's signature body part has enabled her to corral many a Big Black Cock (BBC) during her time in the biz. In fact, Osa Lovely has the ability to ass trap and swallow the largest cocks in the industry without hesitation. Osa Lovely shines in anything anal sex-related, and interracial gangbangs seem to be a favorite of hers as well. For those of you who haven't seen her ass fuck, you are in for a tasty Hershey Highway treat!
The Top Rated MILFS™ Staff recalls seeing Osa in some older Reality Kings offerings. But, her newer work with Brazzers is what really sticks out like a huge BBC! Osa's store-bought boobs enhance her curvaceous booty perfectly! How many women do you know that can take the largest cocks up the ass with a sense of elegance? Osa Lovely has the beauty, brains, and booty to back it up on and off-screen. With an ass and personality larger than life, Osa truly seems like someone who is "Living the MILF Porn Dream!" Check out Osa Lovely and her extensive Ebony Cougar Galleries now!